UX/UI design
Your user experience tailored frontend
What are user experience (UX) and user interfaces?
In the software field user experience is the perception that people have of an application based on what they experience on various emotional levels while they are using it. UX also regards the usefulness, the simplicity of use and effectiveness of the software as perceived by the user.
The user interface is the graphic structure users interact with every time they use a web app, a mobile app or any other software that may be viewed on a screen. It is made up of texts, images, photographs, buttons and other interactive elements bound by size, contrast and hierarchy.
In the web environment, UX and UI have a strong correlation because positive user experience is also influenced by the layout and the graphic characteristics of the elements displayed on the screen.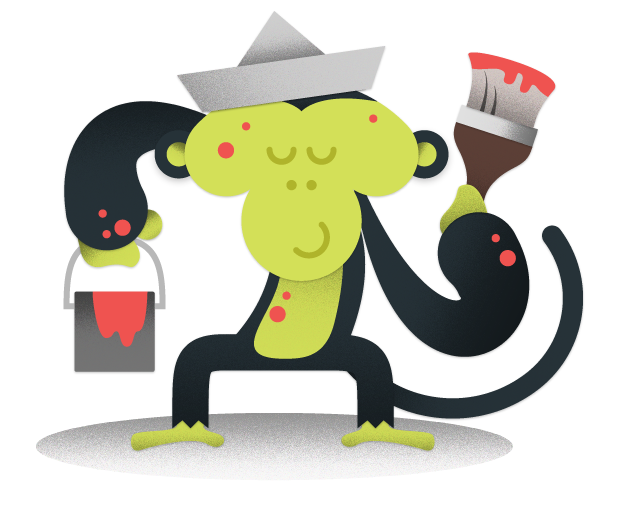 Why improve the UX/UI of your software?
Because a good frontend interface improves people's experience and makes their work more simple and convenient. Isn't it so much easier to be productive when the tools work well and don't get in the way of our work routine?
There is nothing worse than controls that don't work and confuse users or interfaces that don't do the quality of your business justice. You can improve the intuitiveness and performance of your company software or study new ways to make your online sales channels more attractive and functional thus improving the relationship with your clients.
By using different approaches and tools, such as user survey and evaluations on interface design, UX/UI consulting allows you to identify the issues with your software, helping you to adopt suitable solutions for the problem.
Those who adapt, win. That's Evolution. Take all the Potassium you need and make sure your software is the King of the jungle.
What are the advantages?
Software useability that has been tested with the users
Possibility to support internal developer teams
Time-saving in the development phase thanks to preliminary planning
Delegation of frontend creation to the designer and enhancement of the developers' work
Improvement of user structures and functions
Saving item and company resources
Improvement of perceived company professionalism
Do you already know how to improve the UX/UI of your software?